B2B Appointment Setting Services to Grow your Business
Even in this age of social media, relationships count for a lot. And, the tried and tested way for many organisations to do business remains face-to-face. That's especially true when it comes to higher-value sales. There's no point having well-trained, and expensive, sales professionals if they're twiddling their thumbs in the office as opposed to sitting down to discuss potential contracts with target prospects.
That's where sales appointment setting services come in. To reach the stage where you can close high-value sales, lead generation and new business appointment setting are fundamental to most sales approaches. Filling the sales funnel with qualified leads is crucial to growth and GSA specialises in B2B appointment setting services that put you and your sales teams in contact with senior decision makers.
How we can help you to maximise your results using B2B Appointment Setting
Whether you need to target C-Suite executives in blue chip corporations, directors of mid-tier organisations, or managing directors and owners of SME's, our sales appointment setting services put your business in front of the right purchasers of your products and services.  We can also provide B2B appointment setting services in multiple languages on an international basis. We carry out sales appointment setting in Europe, including the Baltics, into the USA and further afield. Check out our Multilingual Telemarketing Services.
B2B Appointment Setting Services
B2B Appointment Setting can be used for a variety of activities to boost your sales and lead generation activity:
REQUEST A CONSULTATION WITH OUR B2B LEAD GENERATION AGENCY
When the value of sale is high, it's unlikely that your target decision-makers will buy simply at the click of a mouse. Typically they need to evaluate your proposition, check out your credentials and, most probably, arrange to meet your sales representatives.
An initial meeting could be face-to-face or, increasingly, using Zoom or some other conferencing tool.
Whatever their, and your, objectives, a well-qualified new business appointement is essential to fill your pipeline and to fuel growth for your business.
If you'd like to talk to us about B2B lead generation services for your business, give us a call.

Step two
We'll come up with a proposal and plan of action to help you generate growth for your business by delivering you with quality leads.

Step three
We'll work collaboratively with you to implement your plan and build your pipeline to ensure that you hit your growth targets.
B2B Appointment Setting Services
B2B Appointment Setting can be used for a variety of activities to boost your sales and lead generation activity:
B2B Appointment Setting Features and Benefits:
There are many reasons to use a professional lead generation agency. At GSA, we know how to get the best results from B2B appointment setting campaigns. Benefits include:
B2B Appointment Setting Services For Your Business
Whether you need BANT (Budget, Authority, Need, Timescale) qualified leads or opportunities based on some other criteria, GSA can run sales appointment setting services to suit your needs.
Whatever you want to use sales appointment setting services for, the key to a successful telemarketing programme is to ensure it is well planned and executed with great reporting. Our powerful CRM system maximises call efficiency and our multilingual teams can carry out large-scale sales appointment setting and database validation exercises across the world. Our B2B appointment setting campaigns range from small projects of just a few weeks activity through to large lead generation exercises of thousands of hours over several months or more.
To deliver results, we start with a good target list and a compelling proposition and, before any B2B appointment setting campaign kicks off, we work with clients to ensure that all the right elements are in place to give the best chance of success.
We also operate strictly within the GDPR guidelines and check all data against the CTPS opt-out register.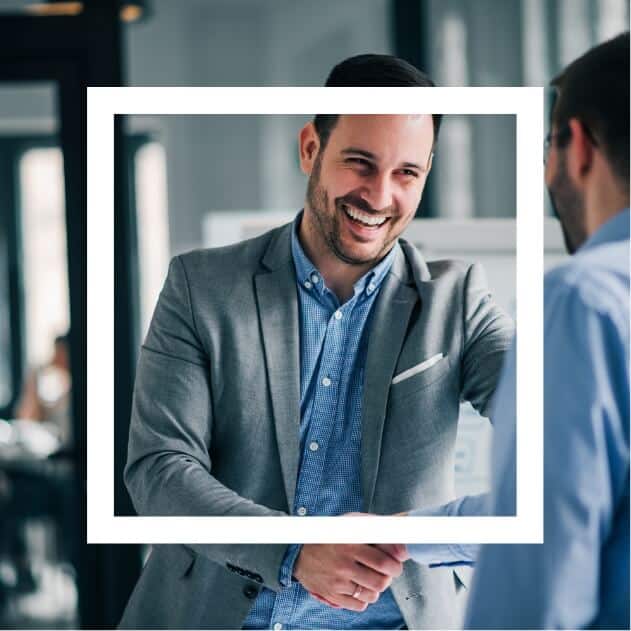 For the sales leads we deliver to our clients, we always favour quality over quantity. We value your time and want the new business appointments you attend to be as productive as possible. That's not to say we don't provide enough call volumes and lead generation for larger campaigns. We've undertaken many large calling exercises. Check out our case studies for examples of these.
However, we like to believe we're different to many other B2B appointment setting agencies. We're not a call centre with rigid scripts. We're an appointment setting agency that engages in conversations to deliver the best B2B appointment setting possible that our clients need to grow their business.
Our success in generating appointments is backed up by high-quality reporting and KPI's alongside regular feedback. Nothing is hidden and this ensures your campaign is flexible enough to adapt to changing circumstances. You're always in control.
Now you've found a great b2b appointment setting partner
Speak to us about your B2B Appointment Setting Requirements
Find out how our GSA B2B Appointment Setting services and lead generation services can help generate growth for your business. Contact us today on
0330 335 1380 or by using the form below for your free lead generation consultation or visit our FAQ's page for more information.
"*" indicates required fields
We our customers
What our happy customers have to say
"I thought our telemarketer was absolutely brilliant. I also thought the attention to detail was great, the focus on me (the client) was good and the reporting was excellent."
Get your free essential guide
Improving telemarketing sucess
These Top 10 Telemarketing Tips are a small part of our comprehensive guide to telemarketing skills which has been developed to help tele-marketers and the companies that employ them. Simply fill in your details below to get instant access.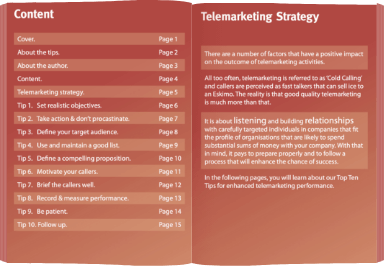 "*" indicates required fields
Learn, develop and power your lead generation
Our comprehensive knowledge bank is jam-packed with videos, blogs, infographics, and guides to enhance your business development.